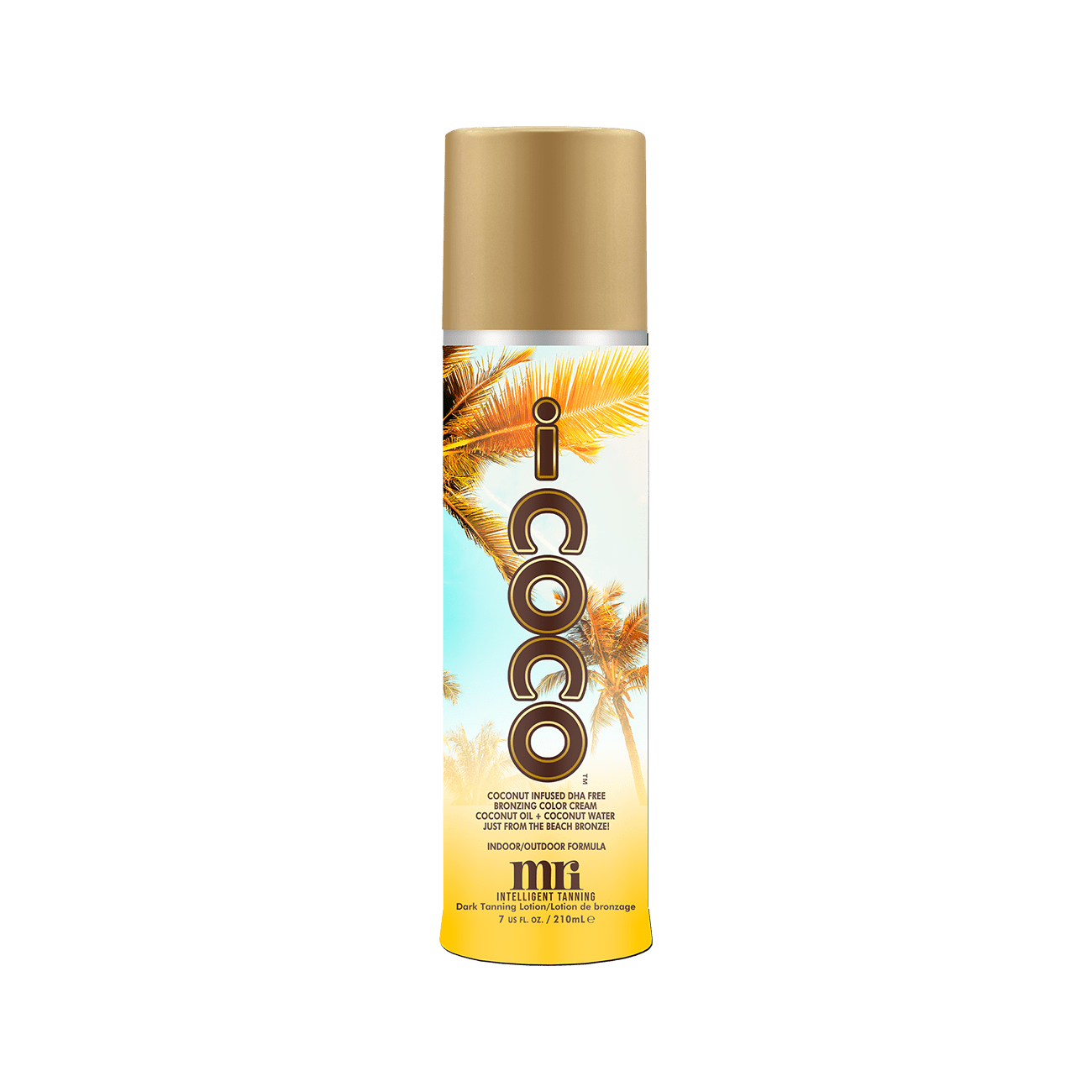 • Color Enhancing DHA Free Natural Bronzer
• Electrolyte Rich Cactus Water
• Powerful Antioxidant Acai Berry
• Skin Softening Coconut
• Anti-aging and firming
• Hydrating Hemp Seed Oil
• After Tan Odor Eliminators
• Creamy Coconut Fragrance
Let MRI iCoco™ be your color connection on your passport to paradise! This intoxicating vacation in a bottle utilizes dark DHA free natural bronzers to develop a just from the beach bronze without the use of self-tanning agents. Coconut water and coconut oils help nourish skin with super soft hydration while added cactus water drench the skin with essential nutrients helping provide a no-trip-needed tropical tan. Take a break for bronze, your skin deserves the vacation!
Indoor Tanning & Skincare