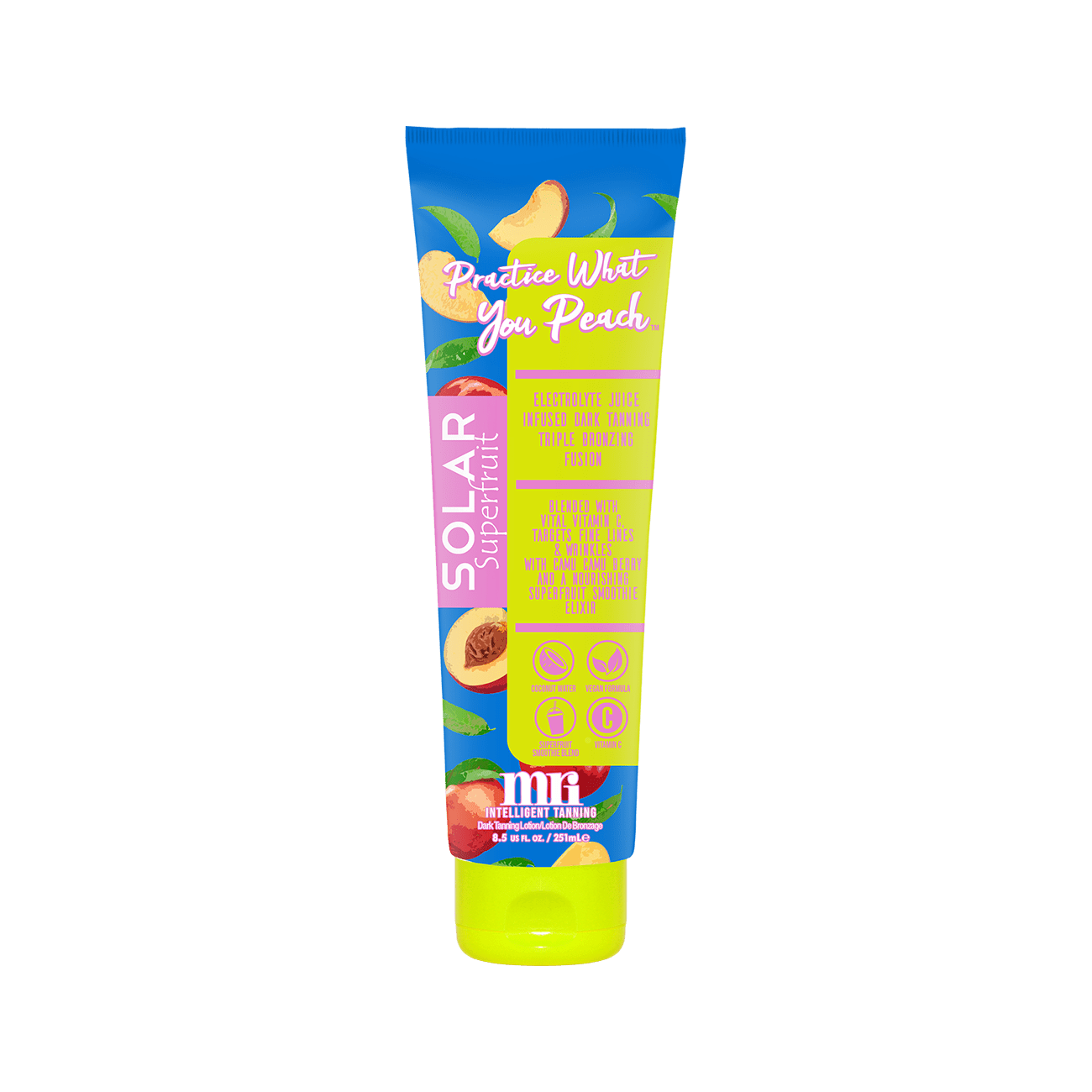 • Fast Acting DHA Bronzing Blend
• Vital Vitamin C
• Fine Line & Wrinkle Reducing Camu Camu Berry
• Electrolyte Rich Coconut Water
• Detoxifying Algae
• Skin Calming Rice Extracts
• Superfruit Smoothie Blend
• Tattoo & Color Fade Protection
• Peach Parfait Fragrance
If you crave color, then quench your desire for darkness with MRI's new Solar Superfruit color cocktail, Practice What You Peach! This Coconut infused Electrolyte blend works to nourish skin with a drink of essential vitamins and nutrients. Skin tightening and toning Camu Camu berry extract, vital Vitamin C and our signature Superfruit Smoothie elixir provides skin with refreshing and naturally nourishing antioxidants. If you are ready to fuel your color with our essential fruit fusion, let Practice What you Peach be the perfect product to garnish your glow!
Indoor Tanning & Skincare