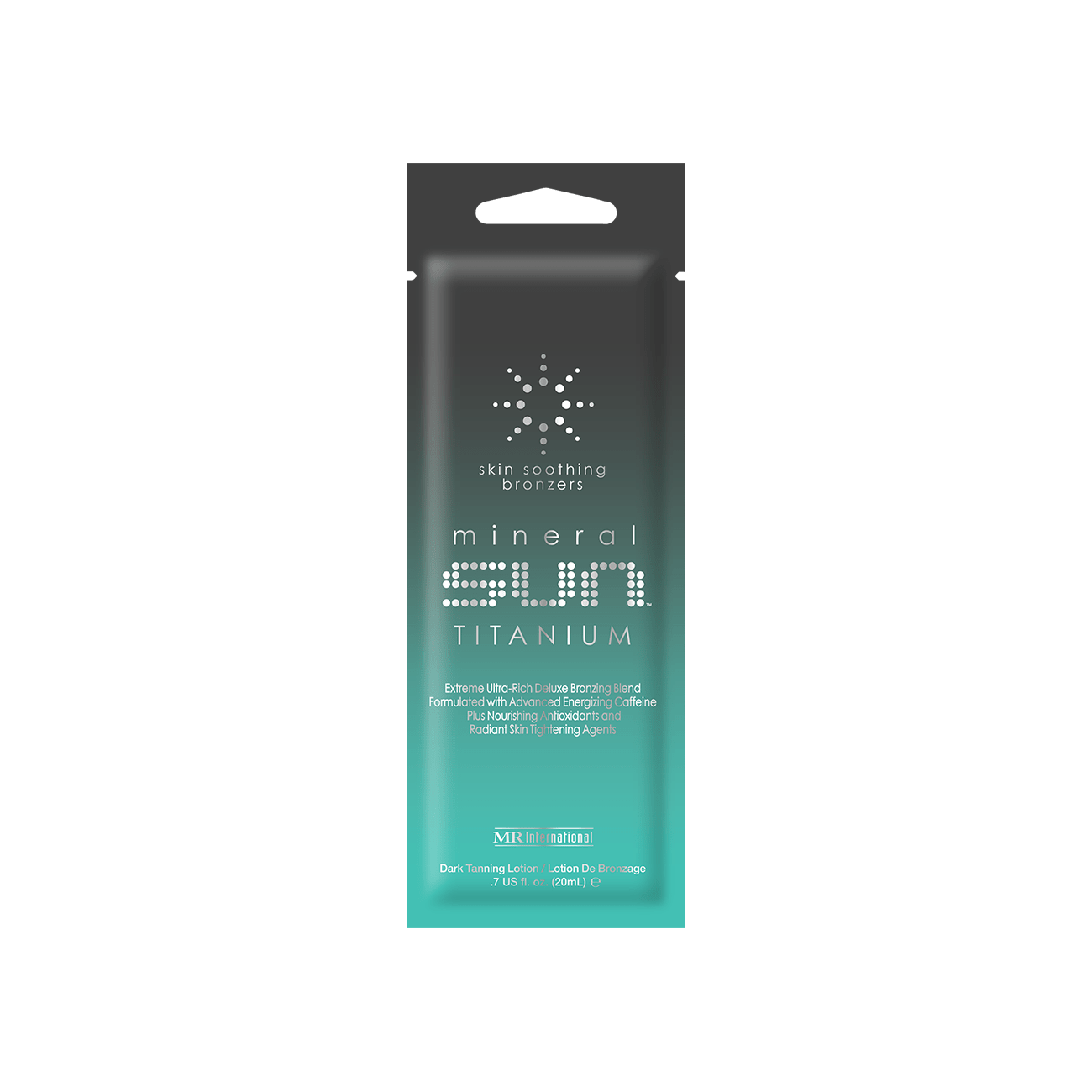 • Ultra-Rich bronzing formula
• Anti-aging Antioxidants
• Skin Energizing Caffeine and Soothing Green Tea
• Skin tightening and toning properties
• Macadamia extracts and Almond Oil
• After Tan Odor Eliminator
• Melanin Stimulators
• Wild Blackberry Fragrance
Powered by MRI's complex tan activators, after tan odor eliminators, and Dark ultra-rich time released bronzers allow Mineral Sun Titanium to give you the deep, dark, long lasting results you crave! Added energizing Caffeine extracts and advanced wheat proteins will appear to tighten and tone the skin, giving you a more youthful and radiant glow! Revolutionary Antioxidant rich berry extracts and soothing Green Tea helps to prevent against free radical damage and will work to diminish the appearance of fine lines and wrinkles. Replenishing and nourishing macadamia nut and complexion boosting almond oil gives your skin a hydrated and luminous finish…For the strong results you desire, demand MRI's Mineral Sun Titanium!
Indoor Tanning & Skincare