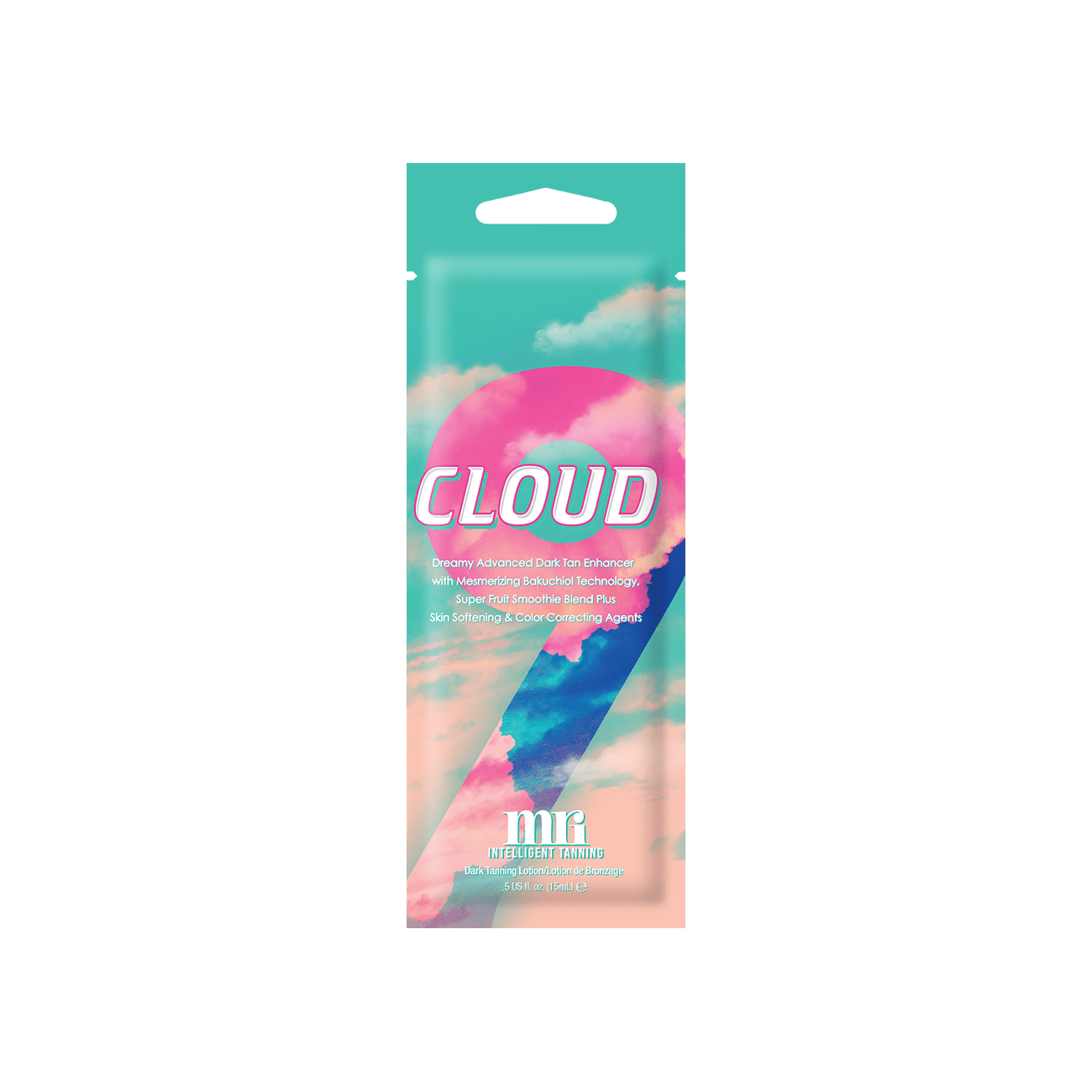 • Dark Tan Optimizer
• Color Correcting agents
• Anti-orange technologies
• Skin tightening and toning properties
• Super fruit smoothie blend
• After Tan Odor Eliminator
• Melanin Stimulators
• Dreamy Gelato Fragrance
The flawless airbrush color you dream of is now within reach with MRI's Could 9! This ultra-hydrating blue hued accelerator contains whipped anti-orange technologies, and enchanted color correcting ingredients to leave you with dreamy dark results. A super food Smoothie blend of antioxidant rich fruit extracts will leave you feeling replenished and silky soft. Take the blissful trip to color with MRI's Cloud 9!
Indoor Tanning & Skincare