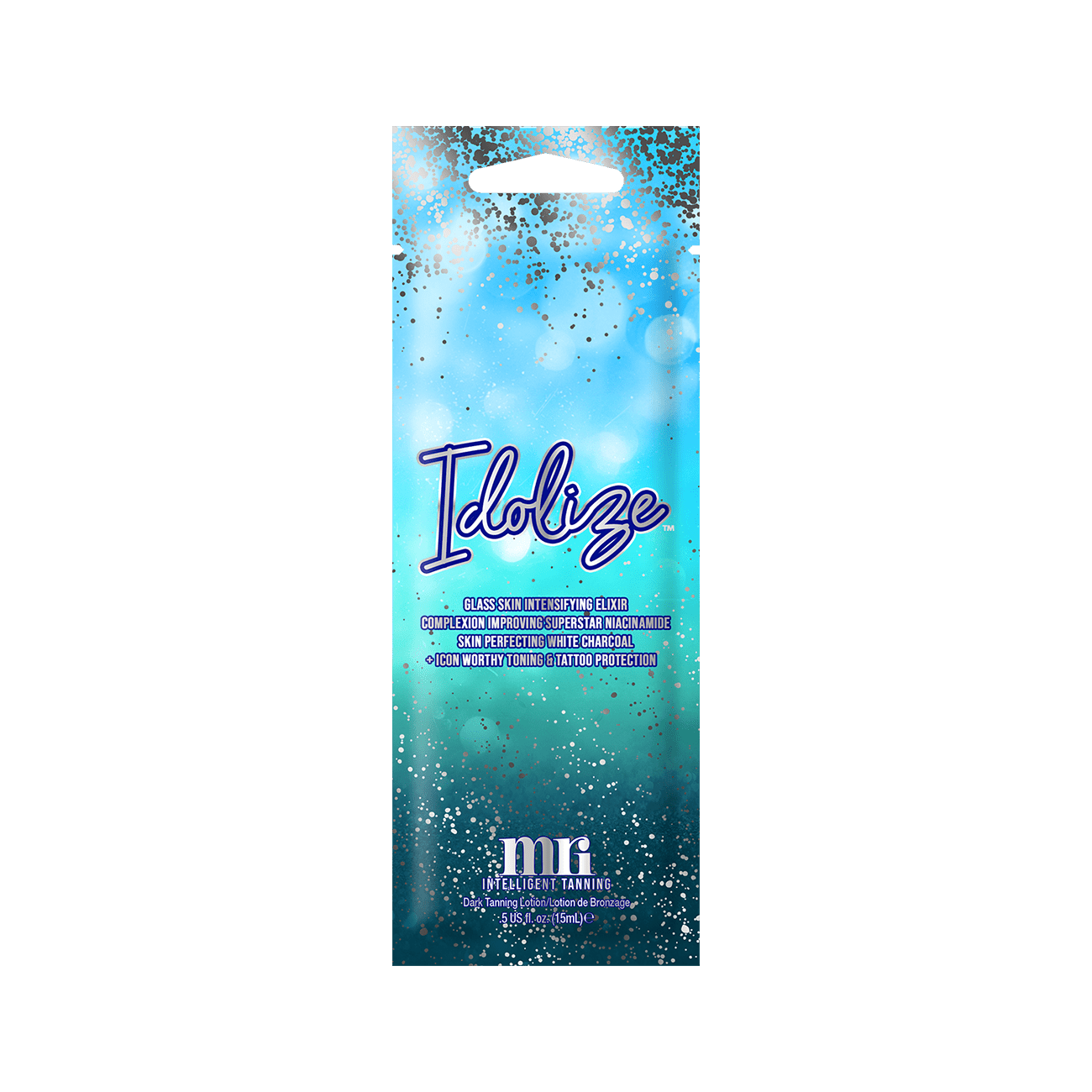 • Accelerator
• CC Crème Formula Blurs Imperfections
• Detoxifying Charcoal
• Glassy Skin Enhancer
• Collagen Enhancers
• Cellulite Fighting
• Skin Perfecting Niacinamide
• Anti-aging & Firming
• Melanin Stimulators will create darker, longer lasting tanning results
• Tattoo & Color Fade Protectors
• Sparkling Champagne fragrance
For glassy skin and perfect results, don't leave your color up to just any product, demand superstar results only achieved by Idolize! This noteworthy formula utilizes Niacinamide to perfect and improve texture of the skin. Luminous collagen producing Maca Root Extracts contain VIP Vitamin C to help protect skin from environmental stress and damage. Added white charcoal extracts assists in detoxifying and pulling impurities from blocked pores, while also leaving a smooth and hydrated appearance. No need to lust after the results of others, let your skin become your own color idol with MRI's Idolize.
Indoor Tanning & Skincare