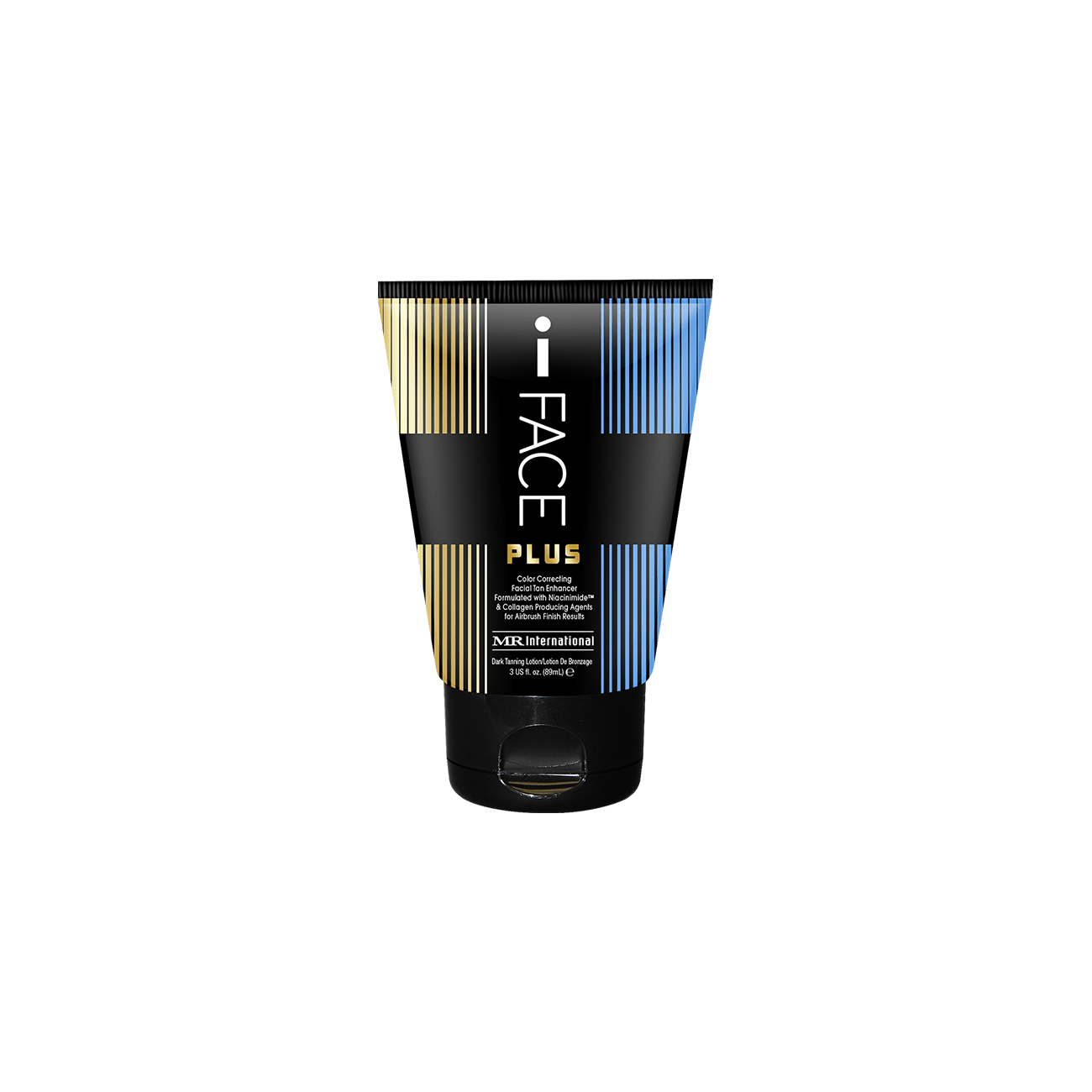 • Color Correcting Facial Formula
• Anti-aging and firming
• Melanin stimulators that will create darker, longer lasting tanning results
• Formulated for delicate facial skin
• Antioxidant Rich Acai Berry
• Collagen boosting Resveratrol
• Vitamin E
• Fresh & Clean Fragrance
If you are ready to put your best face forward then you need iFace PLUS! This multiuse formula was created to enhance your facial tanning results while also lifting, toning and promoting collagen production. This Mattifying color correcting serum is designed to provide the skin with the vitamins and nutrients for the health and wellness of your delicate facial skin. While also reducing discoloration, and brightening skins tone. If what you desire is flawless, airbrushed results… Face it, it doesn't get better than iFace Plus!
Indoor Tanning & Skincare