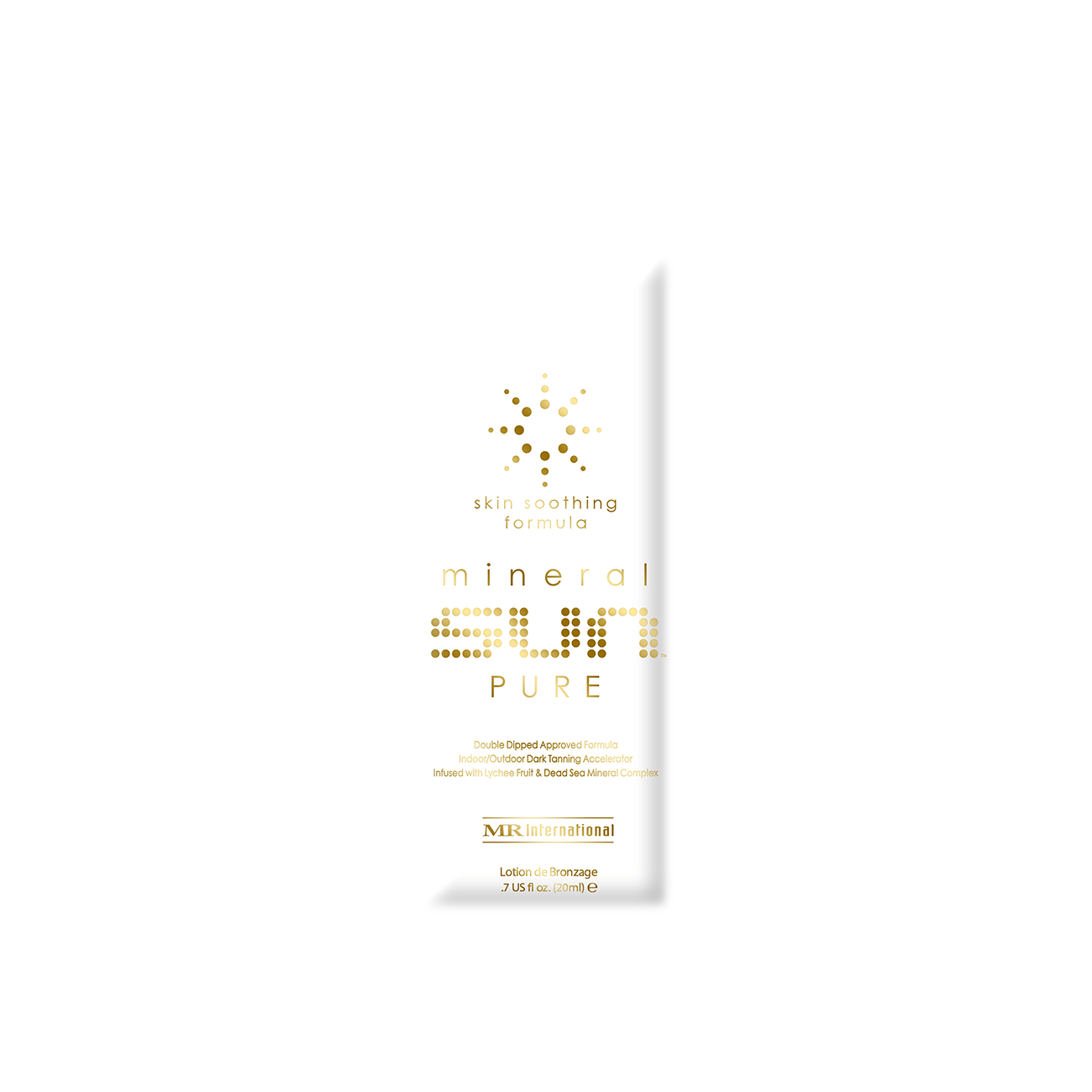 • Spray Tan Prep & Tanning Accelerator
• C5 Technology
• Formulated for all skin types
• PH Stabilizers for optimal absorption
• Melanin Stimulators
• Moisturizes and Revitalizes the skin
• Paraben Free
• White Wonders Fragrance
This double dip approved formula produces an immediate, flawless, radiant tan, energize the skin for richer, deeper color and helps to improve the overall well-being of the skin. Formulated for those tanners who have chosen to utilize both the spray tan and tanning in the same day. Your skin will be prepped and ready to get fast, dark tanning results without the need to apply a separate product. Infused with Lychee Fruit and Dead Sea Mineral Complex to help repair skin damage and improve tone & texture. When it comes to your skin, Mineral Sun Pure™ is the way to go…Pure + simple!
Indoor Tanning & Skincare