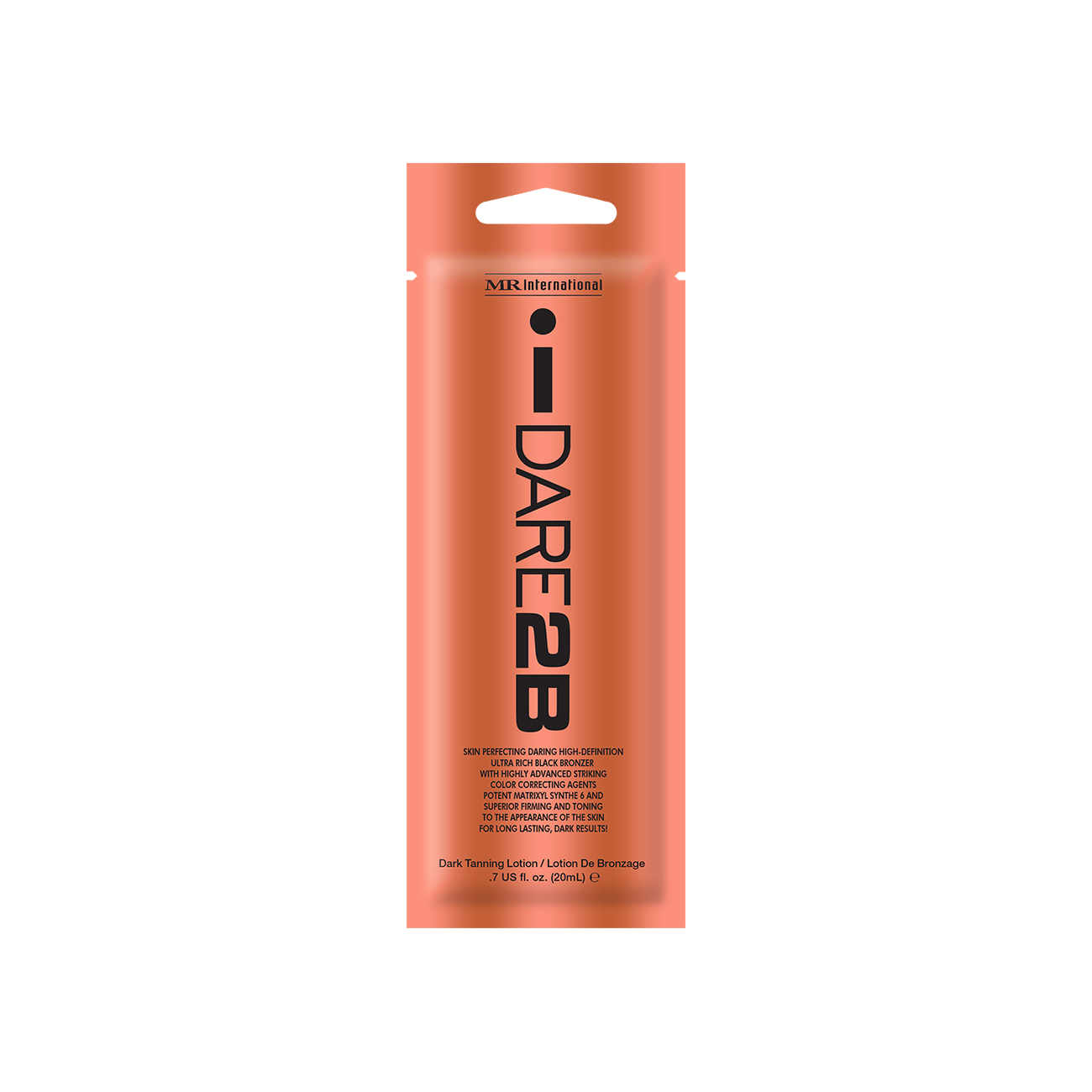 • Dark Bronzing Formula
• Anti-aging & Firming
• Liquid glass
• BB créme
• Champagne extracts
• Color correcting agents
• After Tan Odor Eliminator
• Multiple Melanin Stimulators
• Midnight Temptation Fragrance
Extremely enriching results are now within reach with MRI's New iDARE2B's ultra distinct advanced color perfecting formulation! This exclusively innovative break-through technology will leave your skin ultra-hydrated for high-definition results with the use of captivating, flawless dark bronzers and daringly dark skin perfecting agents! Alluring Champagne extracts, potent tattoo and color fade protectors, plus Color correcting blue tansy will counteract any orange tones in the skin to leave you with flawless, airbrush results after every session. Dark tan activators, plus fast acting skin firming agents work overtime on your color, so you don't have to! Do you Dare2B bold enough to take your color to the next level?
Indoor Tanning & Skincare