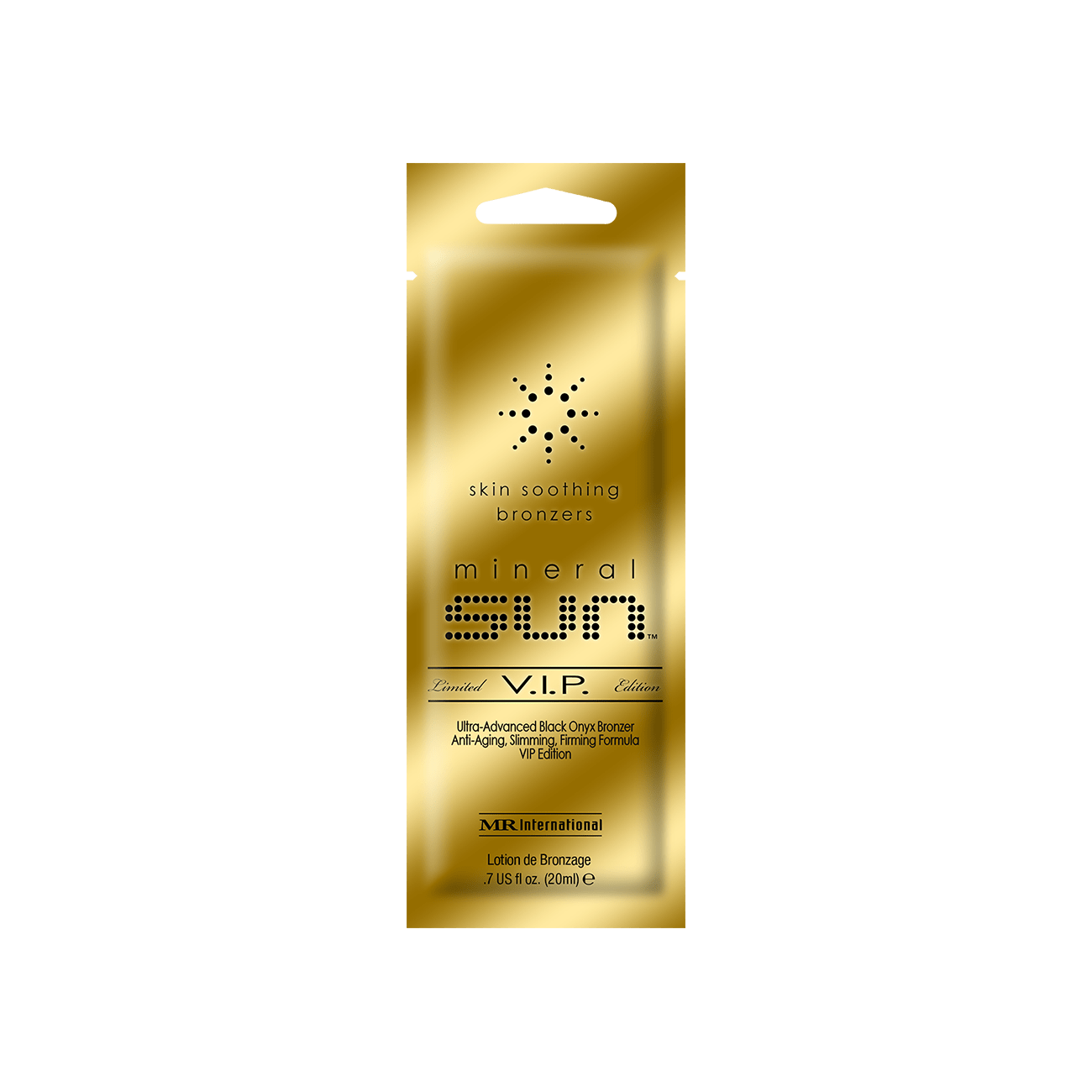 • Black Onyx Bronzing Blend, Diamond Dust Infused
• Zemea™ 100% Natural, Powdery Feel
• Sebum Reducing Formula
• Melanin Stimulators & Skin Energizers
• Anti-Aging, Firming, Slimming Formula
• Argan Oil & Matcha Green Tea
• Biodynes
• Cozy Chic Fragrance
This highly advanced mineral blend is formulated for all bronzing enthusiasts. Infused with the new Matcha Green Tea, Argan Oil, and multiple tanning technologies will allow your own natural tanning results develop quickly while helping to diminish fine lines and wrinkles and firm the skin. When it comes to your skin… only go VIP!
Indoor Tanning & Skincare