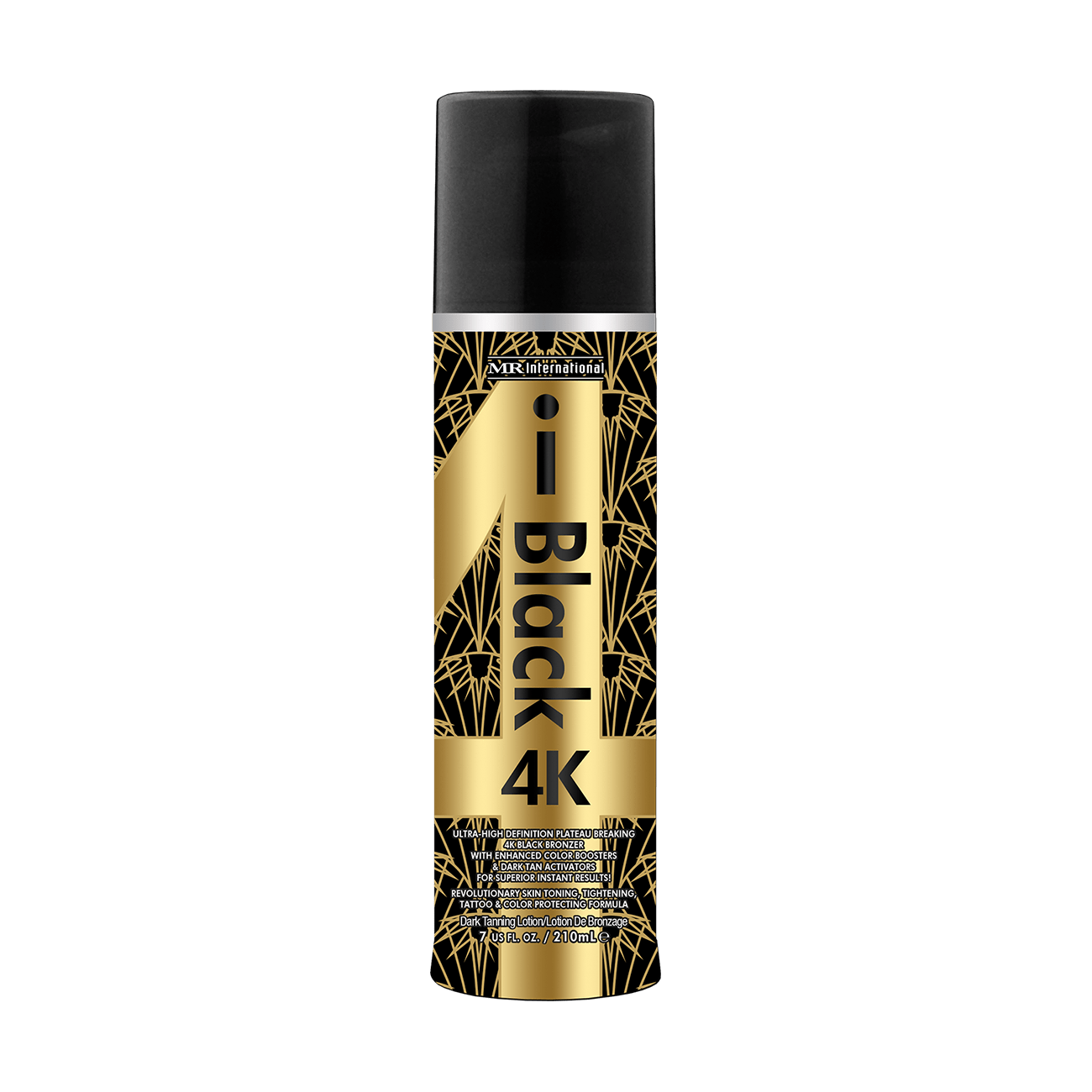 • Ultra-Rich Black Bronzers
• Revolutionary 4K Perfect Color Technology
• Provides superior anti-aging benefits
• Melanin stimulators that will create darker, longer lasting
tanning results
• Skin Softening and Hydrating Formula
• Anti-Orange technology
• Tattoo & Color Fade Protectors
• Guava Sunrise Fragrance
Picture perfect 4K results are now within reach with MRI's new iBlack 4K! This extra extreme Black bronzing formula will allow for the darkest delayed and instant bronzing results that will always outlast the competition. Anti-orange technologies, tightening and toning agents and color boosting additives make iBlack 4K the most superior darkening crème created. 4K vision is here, and its crystal clear! If you are ready to take command of your color – Then Demand iBlack 4K!
Indoor Tanning & Skincare