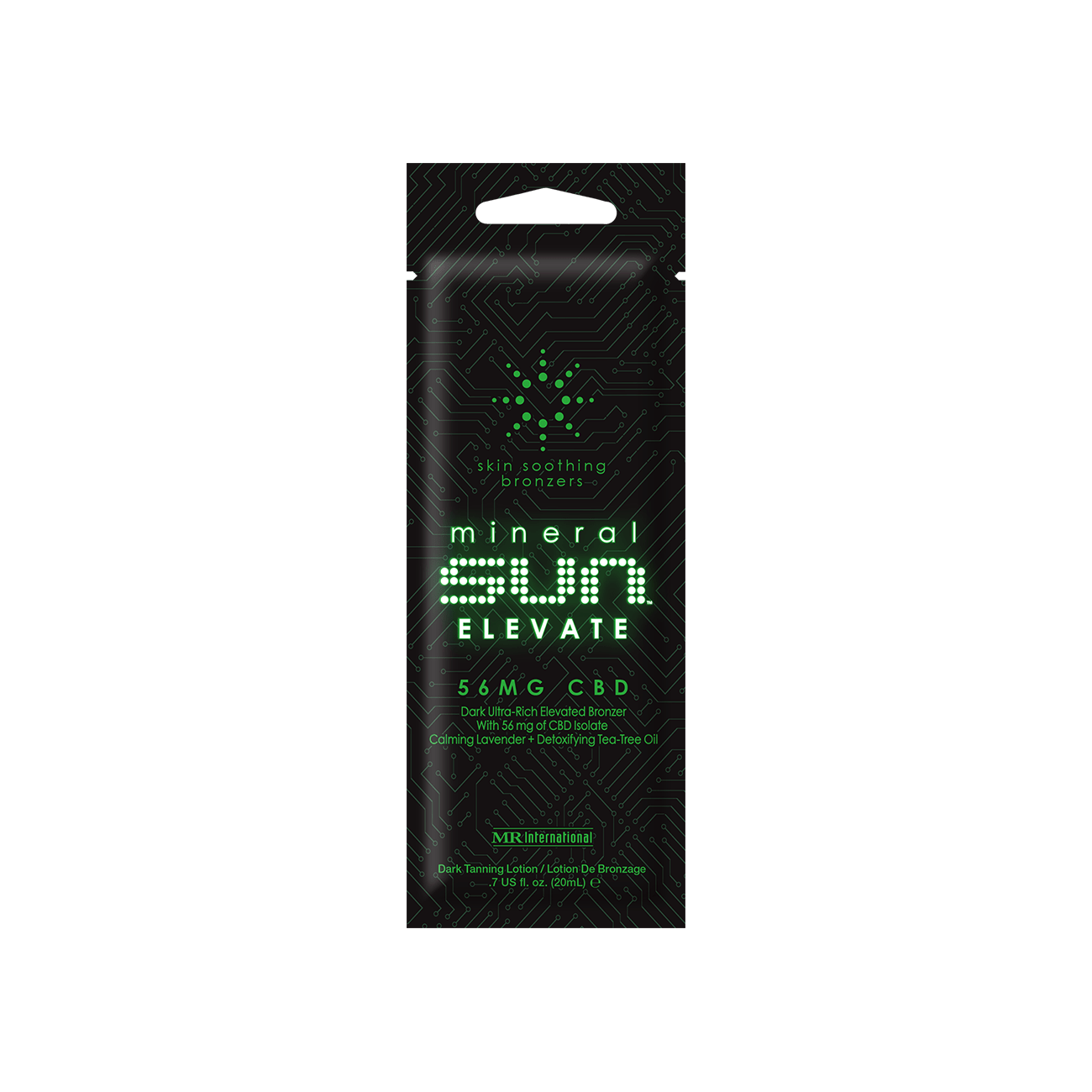 • Ultra-Rich bronzing formula
• 800 MG of CBD isolate
• Anti-Inflammatory properties
• Anti-aging and Firming
• Skin softening and soothing blend
• Detoxifying Tea Tree and Nourishing Argon Oil
• Calming Lavender
• After Tan Odor Eliminator
• Melanin Stimulators
• Calming Essence Fragrance
Take a break and wind down for a relaxing session with MRI's Mineral Sun Elevate. This groundbreaking blend contains Enchanting Immediate and Delayed Ultra-rich long lasting Bronzers and is formulated with a generous 800MG CBD Isolate. Enriched with skin softening and nourishing hemp seed and argon oils, plus mood elevating and calming lavender allow your skin to decompress, restore and revitalize for a more moisturized and tranquilized touchable soft hydration. Power packed antioxidant-rich Grapefruit seed oil and soothing ginger root extract work together to help combat the appearance of fine lines, wrinkles and uneven skin tones. Added Tea tree oil will leave you in a trance while naturally detoxifying and purifying. If you are looking to take your results higher… just Elevate!
Indoor Tanning & Skincare