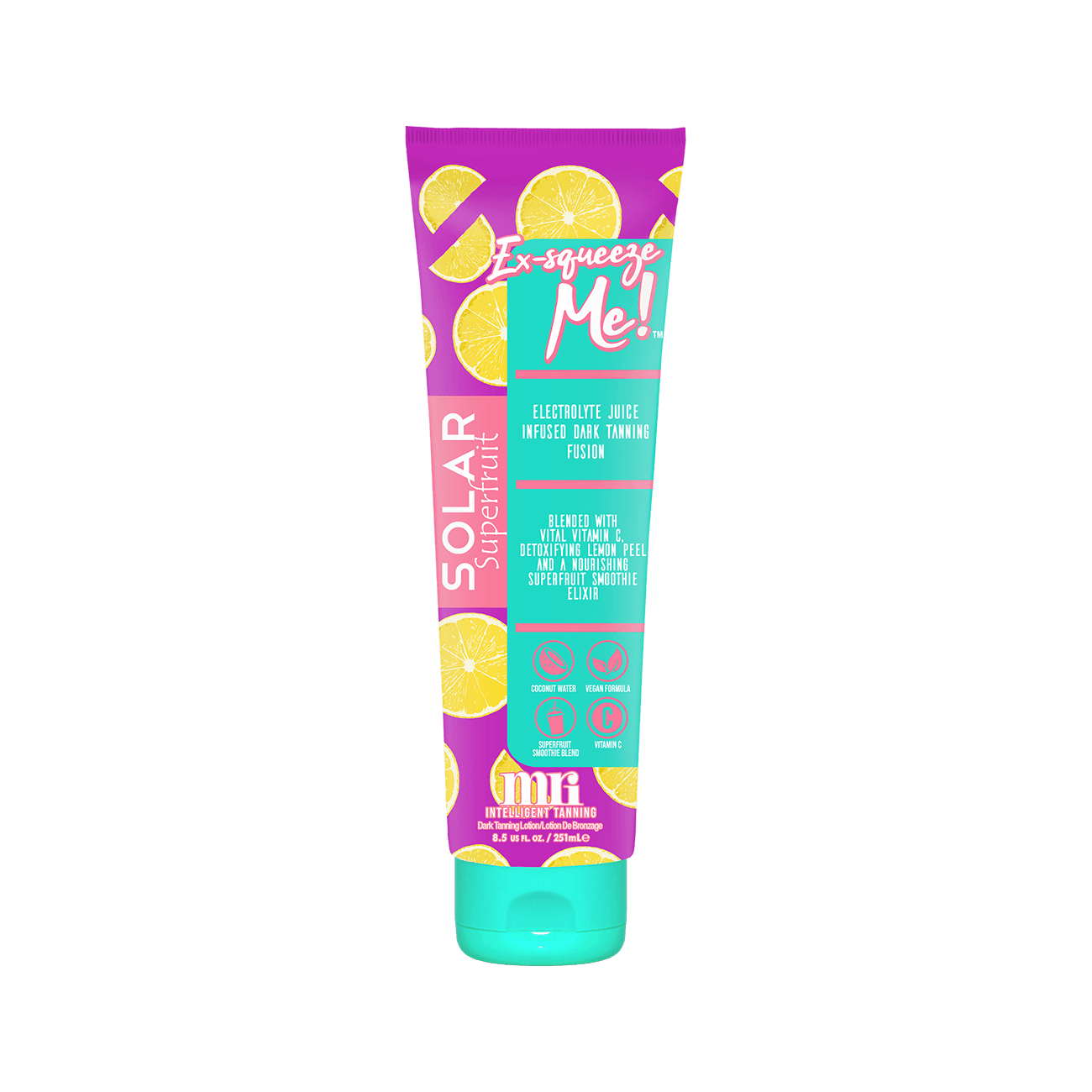 • Dark Tan Activator
• Vital Vitamin C
• Skin Perfecting Lemon Extracts
• Electrolyte Rich Coconut Water
• Detoxifying Algae
• Skin Calming Rice Extracts
• Superfruit Smoothie Blend
• Tattoo & Color Fade Protection
• Luscious Lemonade Fragrance
If you crave color, then quench your desire for darkness with MRI's new Solar Superfruit color cocktail, Ex-Squeeze Me! This Coconut infused Electrolyte blend works to nourish skin with a drink of essential vitamins and nutrients. Detoxifying lemon peel, vital Vitamin C and our signature Superfruit Smoothie Elixir provides skin with refreshing and naturally nourishing antioxidants. If you are ready to fuel your color with our essential fruit fusion, lets Ex-Squeeze Me be the perfect product to garnish your glow!
Indoor Tanning & Skincare