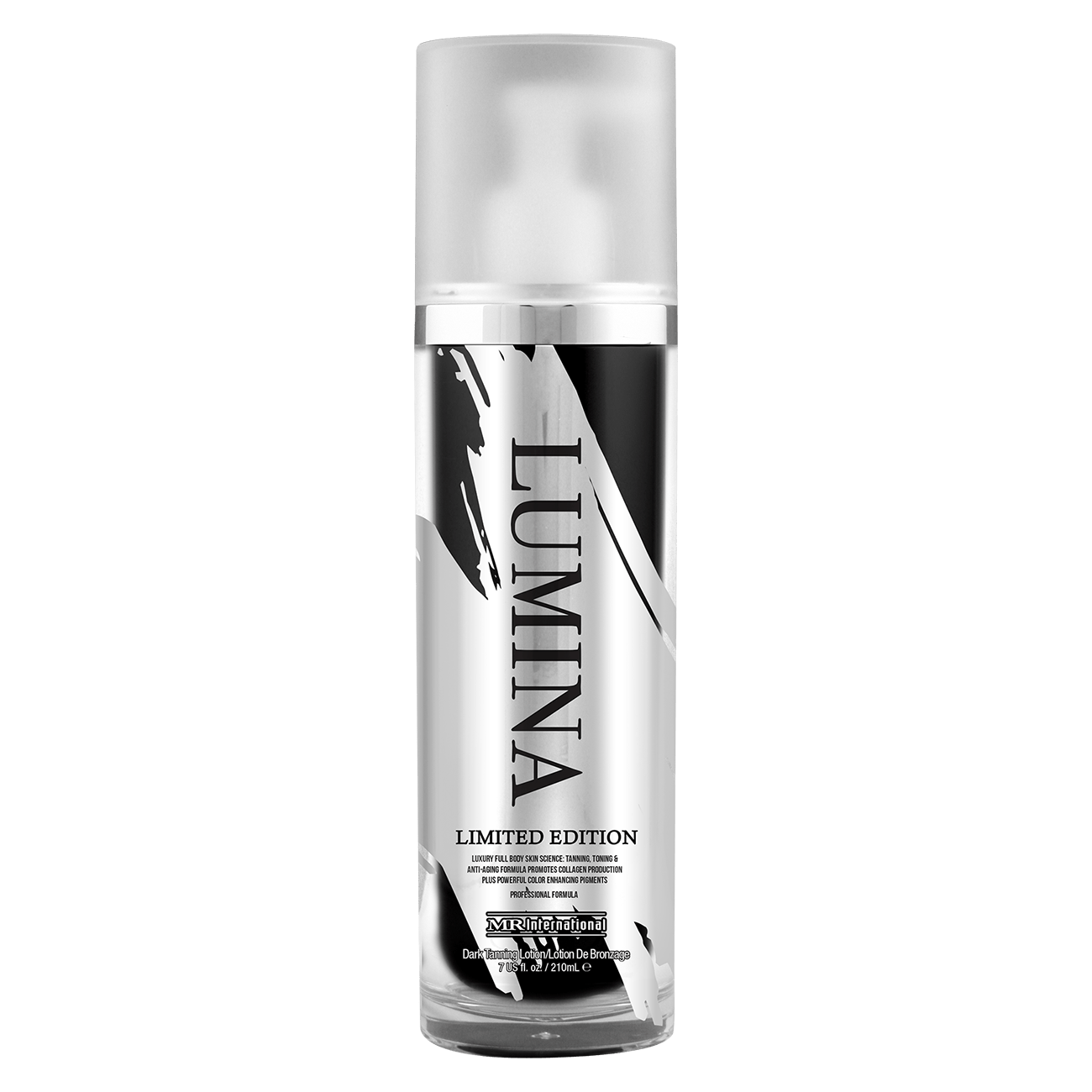 • Superior amounts of DHA, Natural and Cosmetic Bronzers
• Provides unmatched anti-aging benefits
• Melanin stimulators that will create darker, longer lasting tanning results
• Skin Softening and Hydrating Formula
• Ultra-slimming technology
• Helps produce collagen
• Toning and firming agents
• Enchanted Daydream Fragrance
Formulated only for the most discerning clientele, Lumina is the Luxury lotion you have been waiting for! This skincare tanning product pampers the skin with a unique mechanism that helps to delay the natural aging process while reducing collagen loss and enhances color production. While elite award winning fat dissolving agents tighten and tone for the professional results you deserve! Indulgent levels of Natural and DHA black bronzers pamper the skin in sought after color only available to the elite users of Lumina. Who said you can't have it all? With Lumina you don't have to sacrifice color for content, or skincare for substance. Some will lust after Lumina, and some will be privileged with the product. Which will you be?
Indoor Tanning & Skincare