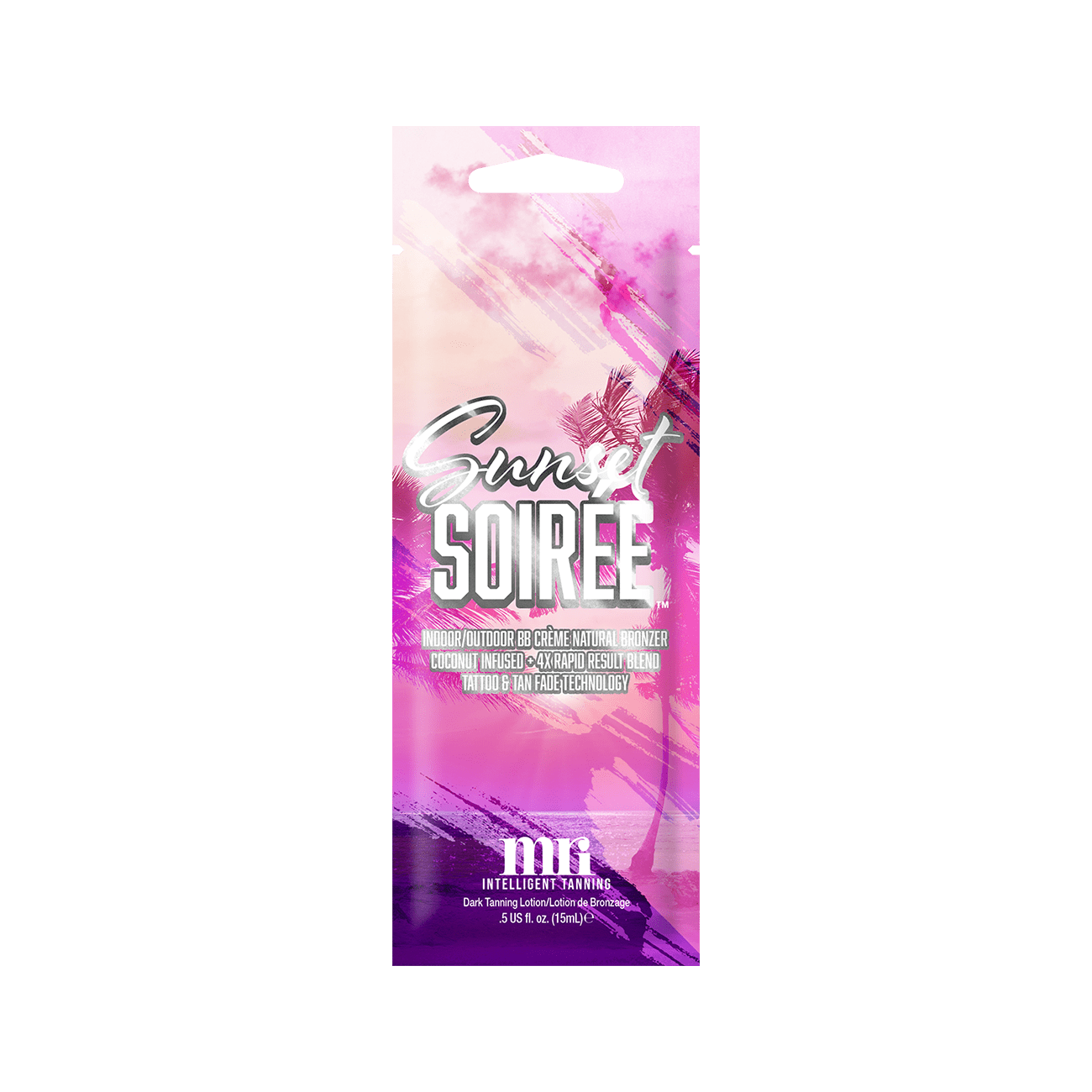 • Indoor/Outdoor DHA Free Natural Bronzer
• 4X Rapid Results Blend
• Enriched with BB Crème to Prime, Mattify & Protect skin
• Hydrating Triple Coconut
• Anti-aging & Firming
• Dark Tan Activators
• Tattoo & Color Fade Protecting
• After Tan Odor Eliminators
• Tropical Sunset Fragrance
Take your tan to the tropics with MRI's new streak-free/ stain-free ultra-moisturizing DHA free bronzer Sunset Soiree! This extreme hydration formula will drench the
skin in coconut juice, coconut water and coconut oils for longer lasting, super soft results. Added 4X Rapid Results Blend will create the color you crave for a deep
dive into dark sunset results. For just from the beach bronze RSVP to the Sunset Soiree!
Indoor Tanning & Skincare