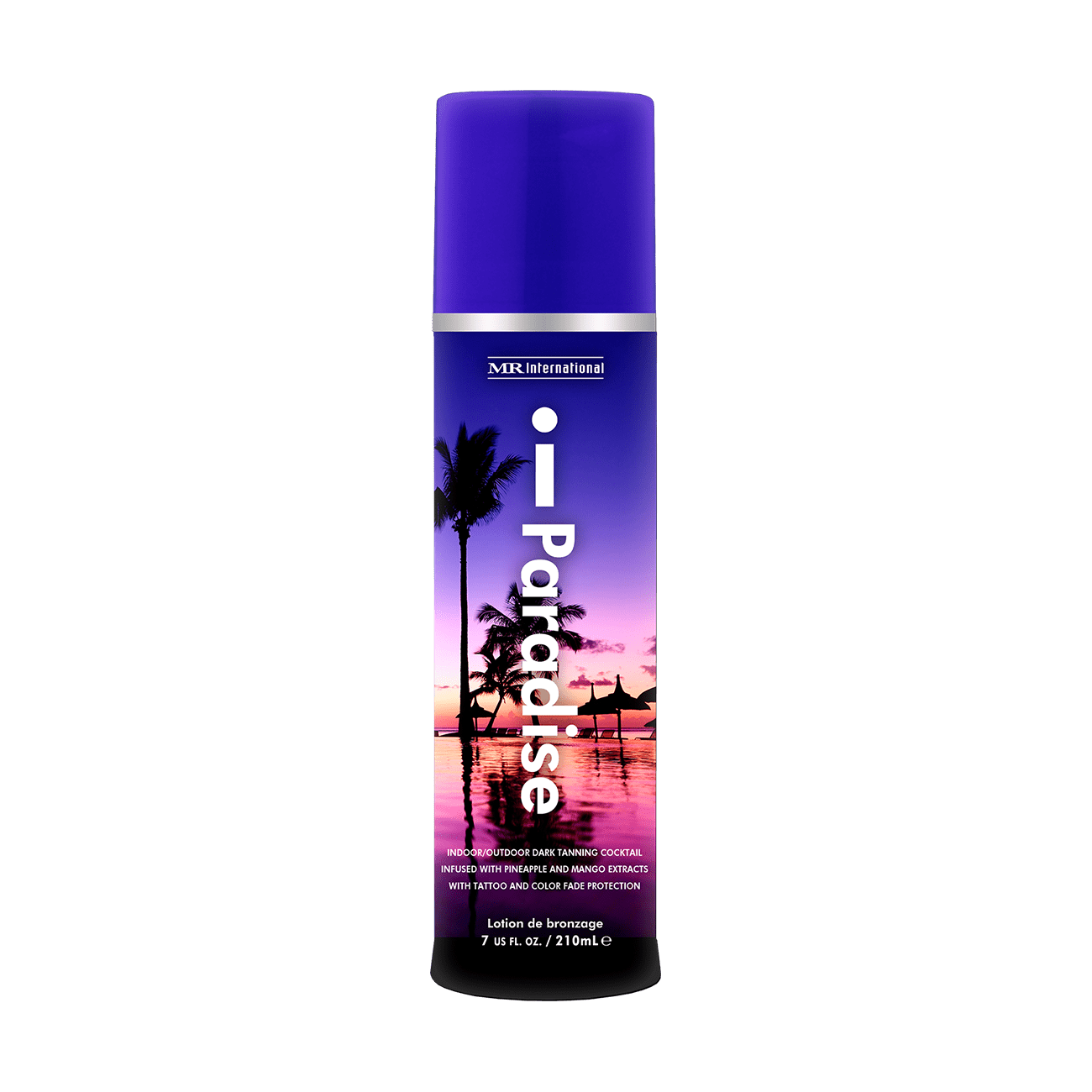 • Formulated for all skin types
• Pure Intensifier for natural results
• Melanin Stimulators
• Skin softening and hydrating formula
• Tropical Bliss Fragrance
iParadise™ uses an exclusive formula that is blended with multiple melanin stimulants to help you achieve quicker and darker tanning results. Infused with Blue-Green Algae leaving your skin revived and rejuvenated while Matcha Green Tea, Pineapple & Mango Extract, Coconut & Argon Oil, and intense-slimming caffeine work together to leave your skin feeling hydrated, tight and toned. After all-Paradise isn't a place… It's a feeling!
Indoor Tanning & Skincare