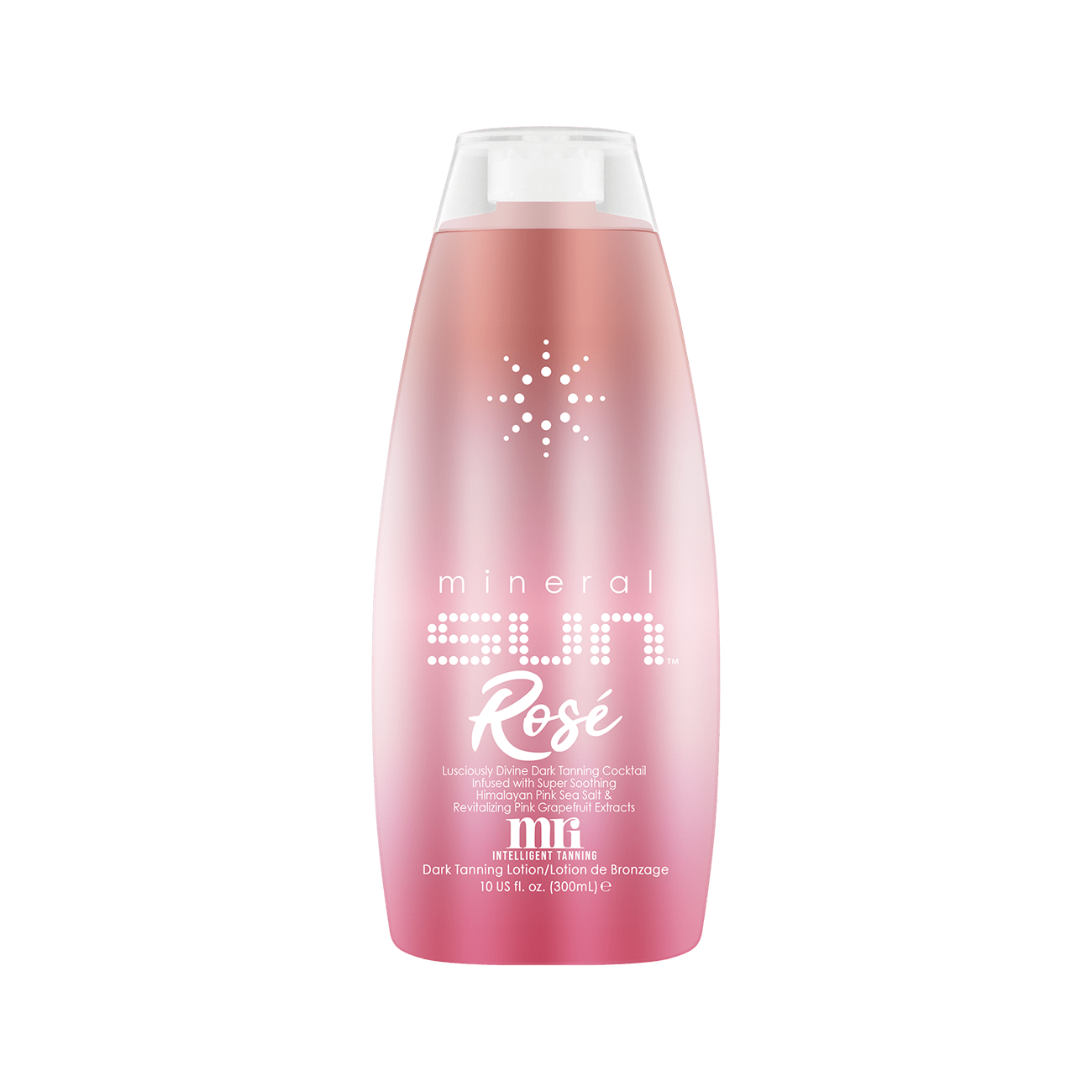 • Superior Softening Dark Tanning Butter
• Ultra-Nourishing Pink Grapefruit
• Skin Detoxifying
• Skin Softening Himalayan Pink Salt
• Anti-aging and Firming
• Skin softening and soothing blend
• Antioxidant Rich Pineapple Extracts
• Hypoallergenic Sensitive Skin Formula
• Sparkling Rose' Fragrance
If you lust for the finer things in life, look no further than MRI's Mineral Sun Rosé'! This enchanting intensifier will allow you to develop ultra-dark regal results without the use of self-tanning agents. This exquisite tanning cocktail is infused with a divine blend of Heavenly Himalayan Pink Sea Salt to calm and soothe sensitive skin, as well as a prosperous amount of pink grapefruit to energize and tighten for a flourishing fortune of delectable darkness. If what you seek is an affluent acceleration for your tan, no need to wait for a wealth of results, allow Mineral Sun Rosé to be your crown of color!
Indoor Tanning & Skincare