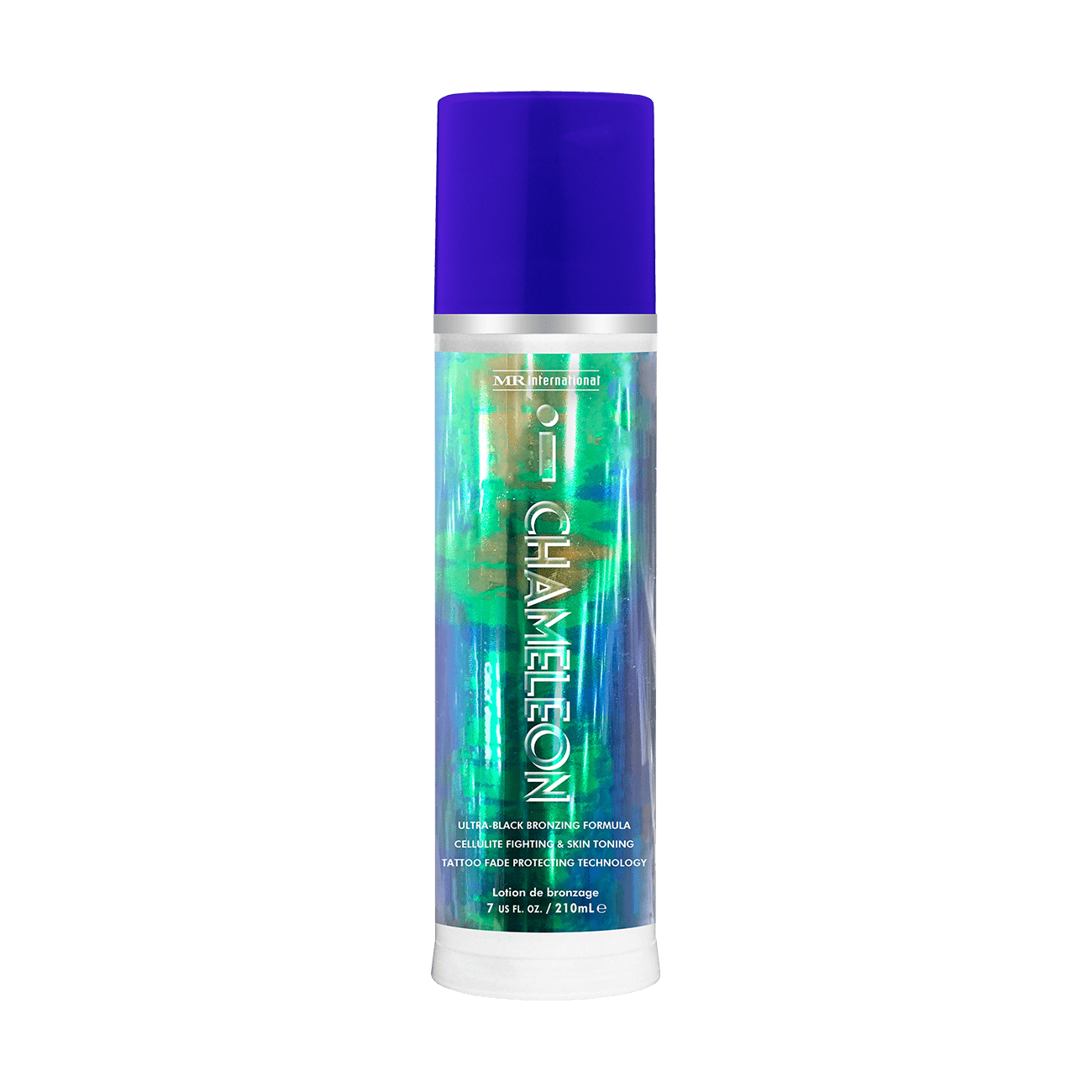 • Formulated for All Skin Types
• Intensely High Bronzing Blend
• Hydrating Tapioca Base
• Tattoo & Color Fade Protection
• Caramel Extracts
• Cellulite and Skin Toning ingredients
• Anti-aging & Firming
• Melanin Stimulators
• Coconut Lime Fragrance
Fit in wherever you go with iChameleon™'s revolutionary formula that is designed with anti-aging and cellulite fighting ingredients to keep your skin tight and toned! Added tattoo and color fade protectors help keep the color & luster of your tan and tattoos. Coconut oils and coffee bean extracts are paired together to keep your skin at superior hydration levels while blocking free radical damage. Multiple melanin maximizers along with caramel extract bronzing agents work together to achieve deep dark results!
Indoor Tanning & Skincare